Ian Fleming
Last night after a long day all I could think of was watching a film. I had rented a few and all seemed to serious or stupid and I went through my list of films I had taped on the dvr and Casino Royale was there. I watched it for what seemed like 3 hours. It was so well done, the music, the direction, the costumes. I have always had a fascination with James Bond and British spy movies. I cannot say why as I am not a fan of violence in film but really there is something I absolutely love about the James Bond films. I guess its the traveling to foreign lands, the beautiful scenery, the intrigue and adventure and the incredible stunts. Casino Royale didn't disappoint in that department.
I got online and read a bit about Ian Fleming and this is what I found about the author of these spy novels,

Ian Lancaster Fleming
was an English author and journalist. Fleming is best remembered for creating the character of James Bond and chronicling his adventures in twelve novels and nine short stories. Additionally, Fleming wrote the children's story
Chitty Chitty Bang Bang
and two non-fiction books.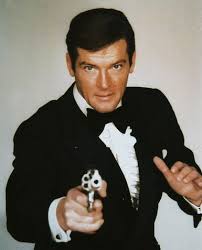 link to youtube casino Royale from 1967

link to Youtube From Russia with Love
I cannot seem to get enough British spy adventure. I have watched nearly all the BBC series MI5 which has been showing this summer on PBS. If you have not seen it I highly recommend it as the acting and suspense are superb, the characters are very well defined and the plots are fascinating.
I guess summer is the time for frivolous viewing and for that I cannot say enough about any of the choices above although a big screen helps with James Bond.
Enjoy and if you come across any good spy movies, drop me a line and let me know.

check out this article on the

BBC website

about MI5 agents.

And here is the Wikipedia article on the show I spoke of above, in Canada it was called

Spooks

, seen in almost every country this series has been nominated for Best Drama Series BAFTA award and many others. If you want the lowdown on the show you can get it here.